Esben M. Olsen– Flødevigen marine research station (IMR) Norway
With Esben we seek to understand the impact of MPAs on mortality and other demographic traits of Atlantic cod and European lobster populations in Norway.
My collaboration with Stephanie is focused on investigating the effects of MPAs on individual size selection, using data on European lobster from Norway.
Bernard Cadiou – Association Bretagne Vivante-SEPNB, France
With Bernard we are investigating the survival and recapture dynamics of European storm petrels (Hydrobates pelagicus) using capture-recapture data collected at the Molène archipelago (Brittany) since 1997. This research project is also co-supervised by Roger Pradel, from CEFE, and Ana Sanz-Aguilar from IMEDEA.
Alfredo G. Nicieza – UMIB (University of Oviedo-CSIC-PA), Spain
With Alfredo we are investigating the influence of individual heterogenity on the demography of brown trout (Salmo trutta) after introduction in fish-free streams and collecting capture-recapture data on European common frogs (Rana temporaria) at several breeding sites in the Cantabrian Mountains (N Spain).
Gonzalo Mucientes – Fisheries Ecology Group, IIM (CSIC), Spain
With Gonzalo we are starting to analyse a unique mark-recapture dataset on 2 shark species (Prionace glauca and Isurus oxyrhynchus) from the North Atlantic.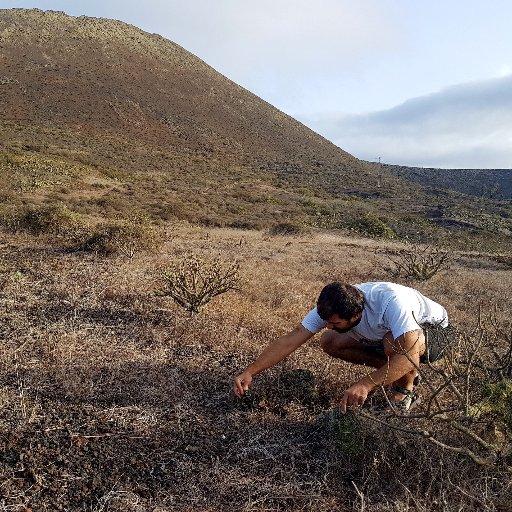 Luis J. Chueca – Zoology Dept. University of the Basque Country, Spain
The work with Luis J. is focused on the endangered (but still harvested) land snail genus Iberus. The objective is to learn more about the demography of two poorly known species from Southern Spain.
David Gutiérrez Garcia – Ecology Area, King Juan Carlos University, Spain
My collaboration with David is focused on the analysis of occupancy data of the butterfly Aglais urticae in order to investigate its spatial dynamics along altitudinal and latitudinal gradients in Spain. The Catalan Butterfly Monitoring Scheme (coordinated by the Granollers Museum of Natural Sciences) also participates in this project.